Opening presents is so much fun!
"Is this party for me?"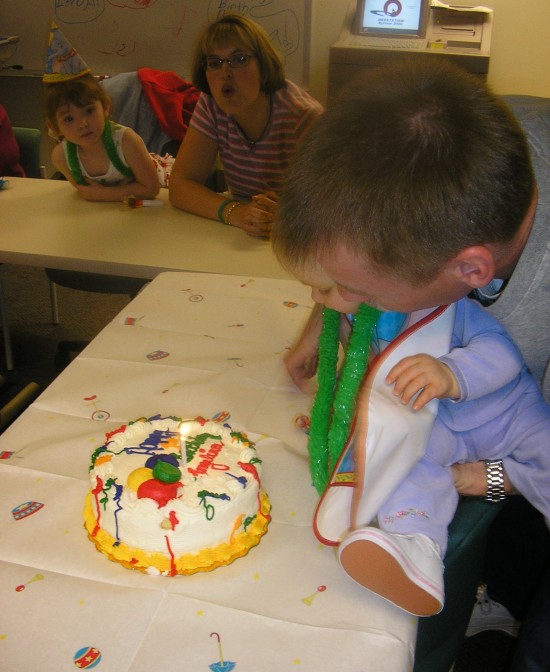 Angelina's 1st Birthday Cake!
Angelina trying some birthday cake - fists and all.
"Let me at it!"
It's so squishy between my fingers.
Maggie trying some cake with Aunt Kimmy.
Maggie liked the lei, blower and party hats.
Yum, yum... cake and ice cream!
Daddy and Angie
The Birthday Girl gets a ride to the party!
Oh yeah... I'm adorable!