At the zoo with Nana. What a beautiful day!
A trip to the zoo isn't complete without some strawberry ice cream. Yum, yum!
Beth's best friend Angie came to visit from Reno. There was plenty of time for hugs at the zoo.
Don't they look like movie stars?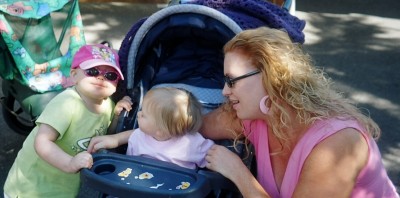 Three of the coolest girls I know!