Beth and Angie have been best friends since Beth was 9 years old. Angie was able to come visit this month from Reno.
Cousin Felicia and Uncle Scott after a round of dress up!
Great Aunt Kathy came down to visit with the great grandmas and great Aunt Lynette.
Maggie having a little make-up play time with Papa Potato.
Silly Papa Potato... putting on lipstick!
One of Maggie's best friends is Nurse Quoc. He came to visit before his big adventure back to Pennsylvania.
Quoc and Aunt Becky helping everyone play princess dress up.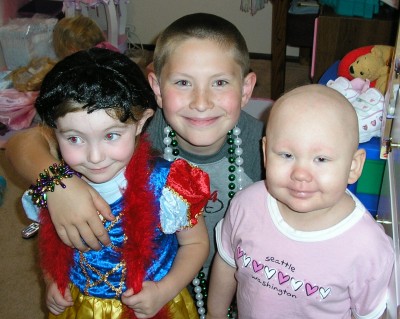 Pretty great smiles with cousin Katy and Nick.
Wow... looks what happens to 9-year-old boys after they shave their heads!
Having some resting time with Uncle Rod.
Cousin Tim visited with cousin Brenda.
Are they too cool or what?